Mystery Cafe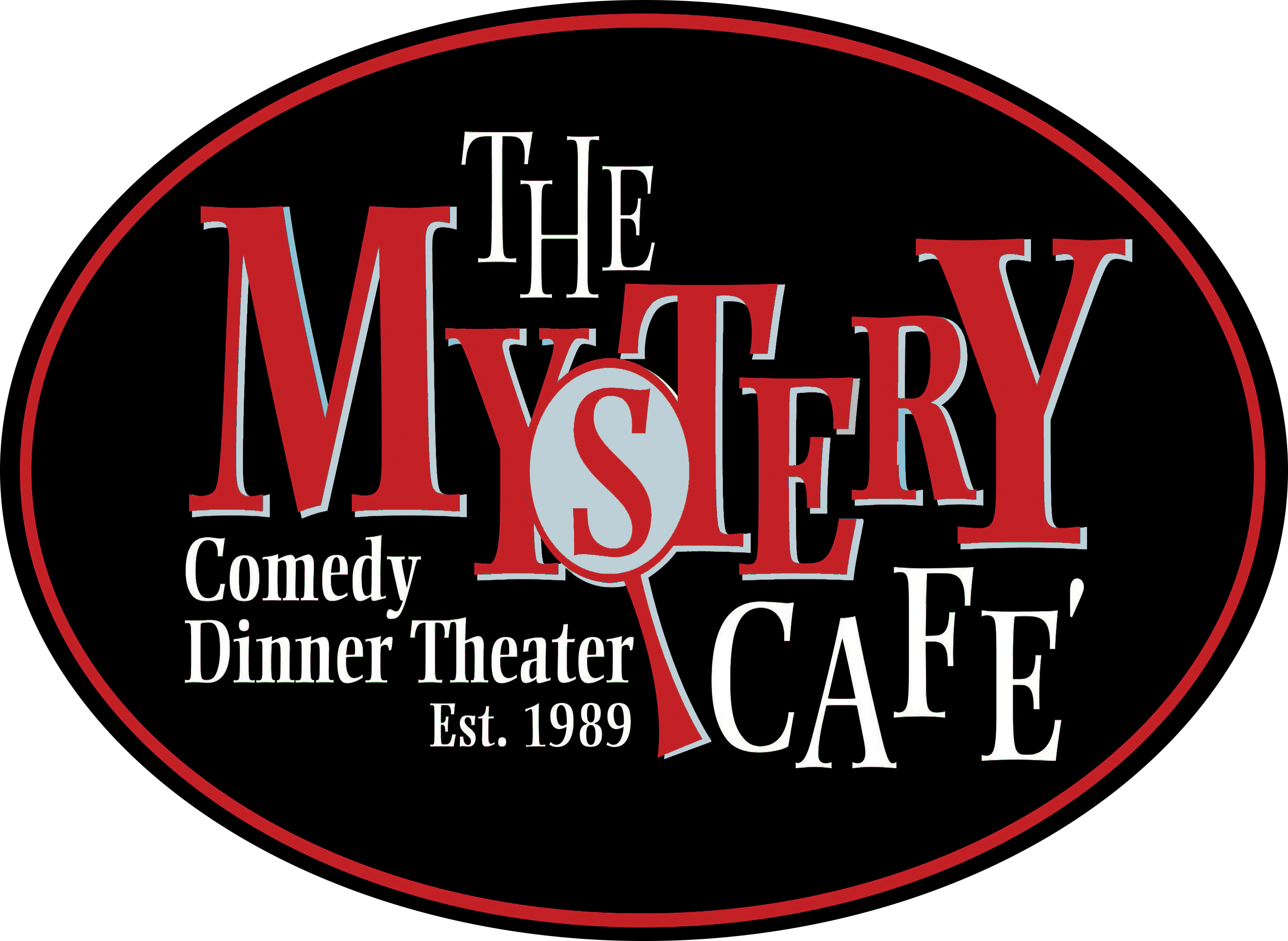 Mystery at Majestic Oaks!
Returning this Winter!
2016
December 2,3,9,10,16,17,23,30,31
2017
January 6,7,13,14,20,21,27,28
February 3,4,10,11
The Mystery Cafe is the Twin Cities Original Comedy Who-Dunnit Dinner Theater,
and has been delighting audiences since 1989.
It s perfect for a night out with friends, a family get-together or a company party.
Click here to purchase tickets: www.themysterycafe.tix.com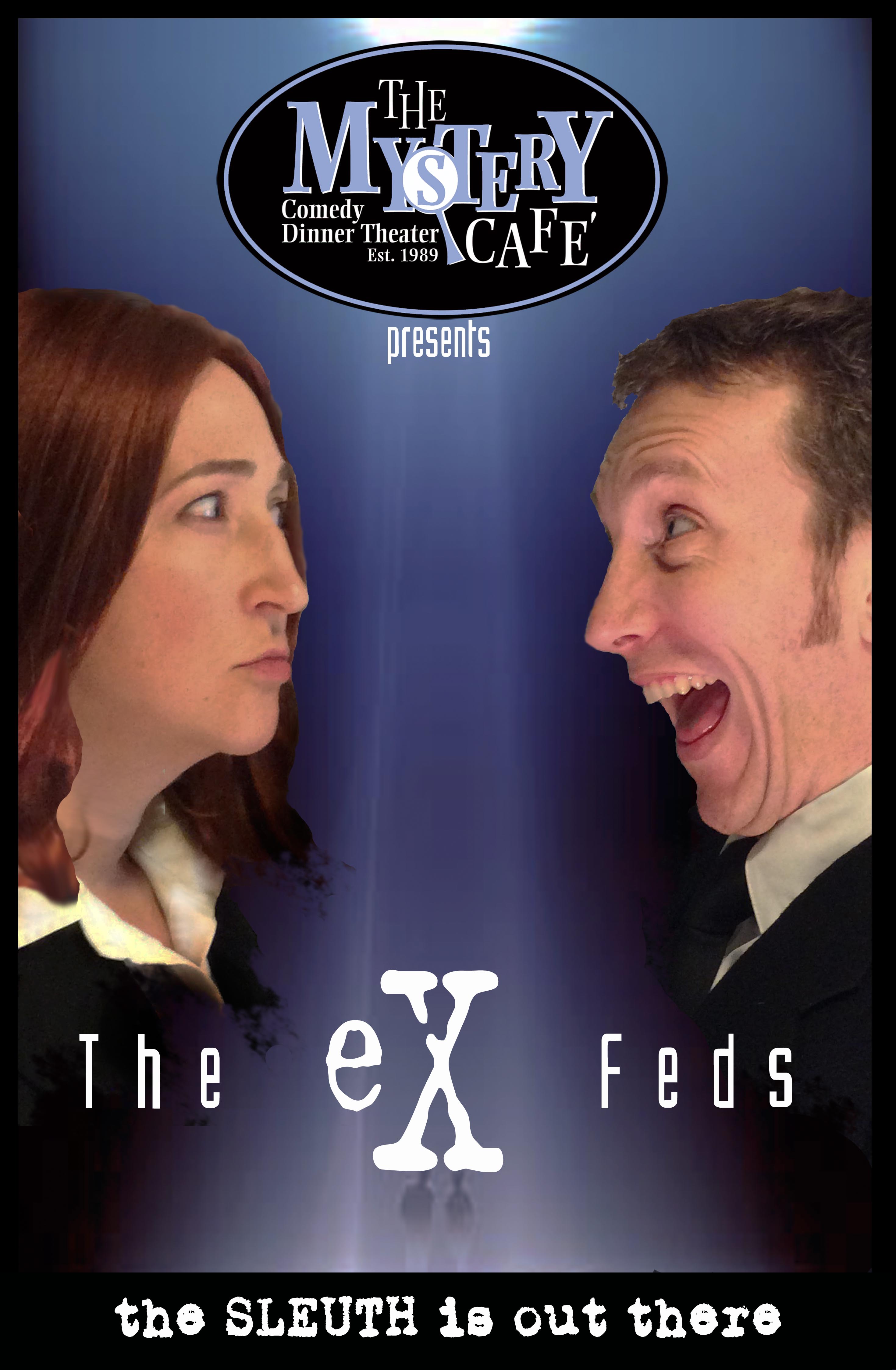 WHAT TO EXPECT:
Featuring the best in local talent, Mystery Cafe
dishes out a hilarious comedy caper, in which you and your table
are invited to solve a crime...all while enjoying a delicious 3-course meal.
Upon arrival, you ll be seated by members of the cast. The show consists of four acts, in between which you ll be given a course...and a clue. You ll also be provided with Mystery Money, so you can bribe characters for more information.
The clues point to one answer, and a prize is awarded to our Super Sleuth winner.
We also give prizes for the most...shall we say... creative answer.
Right or wrong, you ll be laughing all the way to the solution.
You may not crack the case, but you ll certainly bust a gut.
HOW DO I MAKE RESERVATIONS:
You can purchase tickets by clicking here: www.themysterycafe.tix.com.
You can also call the box office at Majestic Oaks -763.755.2140 or
The Mystery Cafe box office-763-566-2583 with questions or to make a reservation.
MEAL SELECTIONS:
Burgundy Braised Pot Roast
Fork tender roast, sliced thick
and topped with a red wine pan sauce
Chicken Marsala
Saut ed Breast of Chicken and Crimini Mushrooms
Finished with a Sweet Italian Wine
Encrusted Tilapia
Lightly encrusted with Herbs and Bread Crumbs
and topped with a lemon buerre blanc sauce
Entrees are accompanied with mixed green salad, Yukon mashed potatoes and seasonal vegetable, fresh baked rolls with butter, dessert and premium roast coffee and tea.
ABOUT THE SHOW:
The eX-Feds By Brian Kelly & Lee H. Adams
Moosepie, MN is a friendly resort town with an unusual problem; Reports of missing time and...missing persons. Could it be alien abduction, or is the culprit much closer to home? Former FBI Agents Daisy Summer and Hunt Malloy agree to put their stormy romantic past behind them in order to investigate the strangest, and funniest case they've ever faced!
The eX-Feds" is Mystery Cafe's brand new show that puts a hilarious spin
on the sci-fi mystery genre. If you've ever pondered the mysteries of the universe...
heck, even if you haven't, you won't want to miss this laugh-a-minute comedy.
And remember; "The SLEUTH is out there.
ABOUT THE MYSTERY CAFE
The Mystery Cafe MN was founded in 1989, making it the original Twin Cities interactive dinner theater. Lee Adams had been a core member of the first Mystery Cafe in Boston, as both actor and writer. For 26 years he served as owner and creative director. In that time, he wrote and directed nearly every show, and acted in many of them. In 2016, Lee handed the reigns to longtime Mystery Cafe company member Brian Kelly. Brian has written, directed and produced many shows throughout his 20 plus years as a Twin Cities performer, and currently serves its the entertainment director for the St. Paul Saints.
Brian is delighted to carry on The Mystery Cafe tradition.
Over the years, Mystery Cafe has entertained hundreds of corporate groups, and delighted thousands of patrons. It was the first, and still considered the best in local interactive dinner theater in the Twin Cities. We pride ourselves in hiring the finest local talent, who share our commitment to high-quality entertainment.